LIVE: Sitz-Konzerte jeden Montag für max. 30 Besucher !
Einlass 21 Uhr, Beginn 22 Uhr. Rechtzeitiges Erscheinen sichert die besten Plätze.

Jazzmeile Thüringen
Monstah
WE-Nord finest Liquid Funk
LIVE: "Trio Ecstasy"
improvisierte atmosphärische Jazzmusik mit Stud.d.HfM
60s Garage Punk meets 80s Post Punk Vol.II
mit den DJs Berman und Germar aus Jena
Vernissage Max Rossner
ab 19 Uhr in der Galerie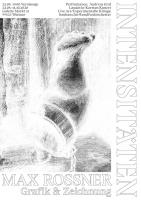 LIVE: "Erik Leuthäuser & Felix Römer"
Jazz - Album-Releasekonzert "In the Land of Irene Kral & Alan Broadbent"
Kontakt
---
Anschrift:
C.Keller & Galerie Markt 21 e.V.
Markt 21
99423 Weimar
Ansprechpartner
---
GF/Org.: Wolfgang Szallies
Technik: Martin, Emkey, Lade
Bands: Atze (mail)
DJs: Mi, Do, Fr, Sa -> Marco iUll (mail) / Di -> Luca (mail)
Anfragen bitte nur per e-mail, kein Telefon, kein facebook!!
questions only per e-mail, please don't call per phone
zentrale e-mail (Büro): mail
Vereinsvorstand
---
Vereinsvorstand: Thomas Sode
Vereinsvorstand: Wolfgang Szallies
Vereinsvorstand: Martin Kaden